Transaction Cancelled
Your PayPal transaction was cancelled. Your PayPal account was not charged.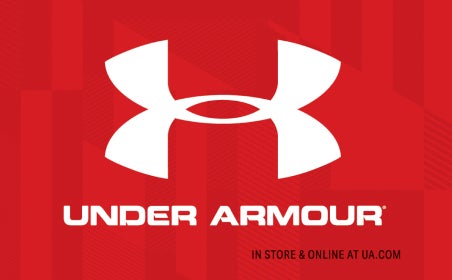 Under Armour Gift Card
Give a gift you know they'll love with an Under Armour gift card. You can also check out our complete range of gift cards from loads of top brands. Give today!
No expiry
Under Armour®'s mission is to make all athletes better through passion, design & the relentless pursuit of innovation. That means everything Under Armour® makes – shoes, apparel, accessories & connected fitness products – actually does something. Whether it's a T-shirt that keeps you cool or shoes that work with your foot's natural movement to spring you forward – everything makes you better.