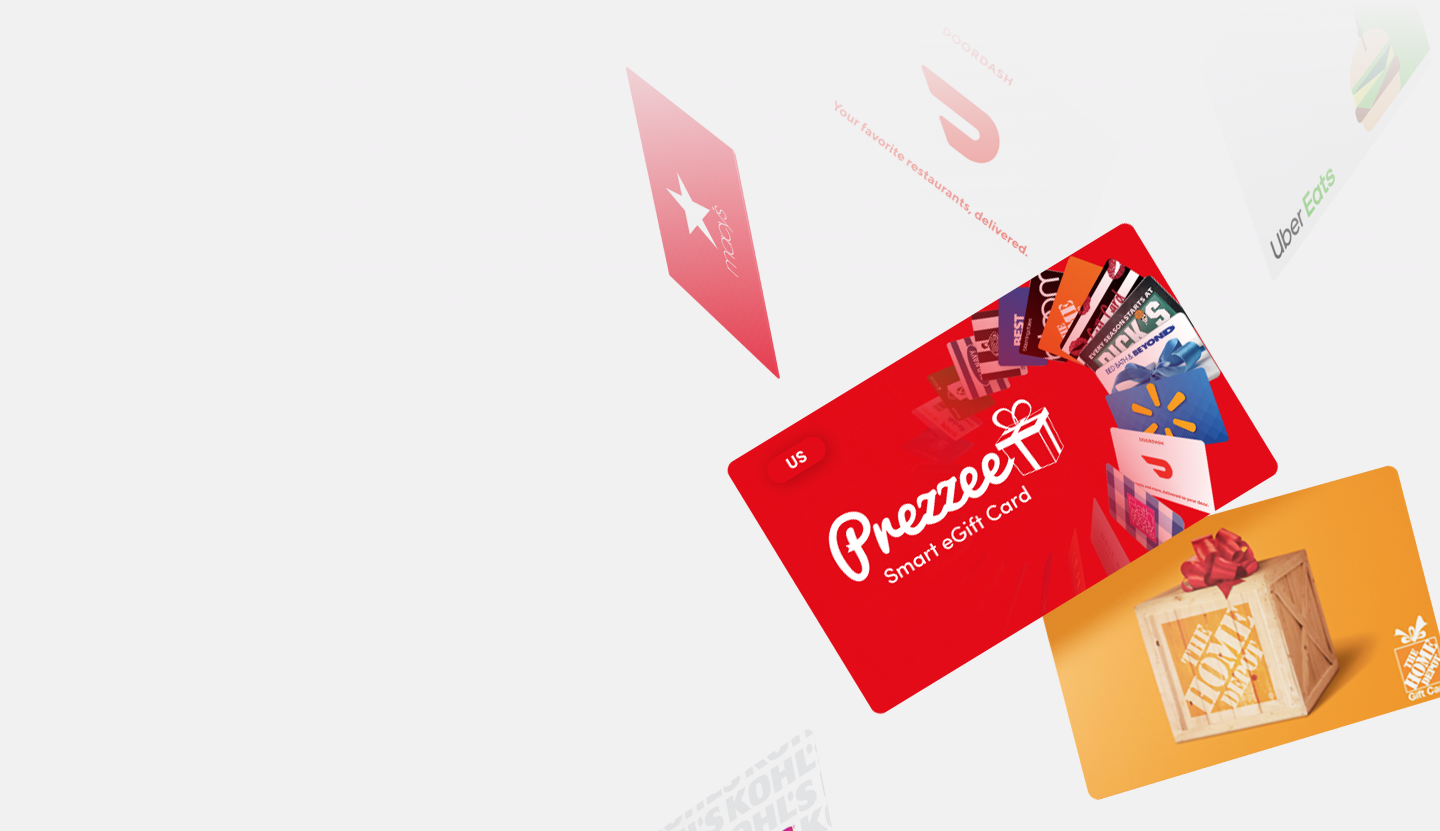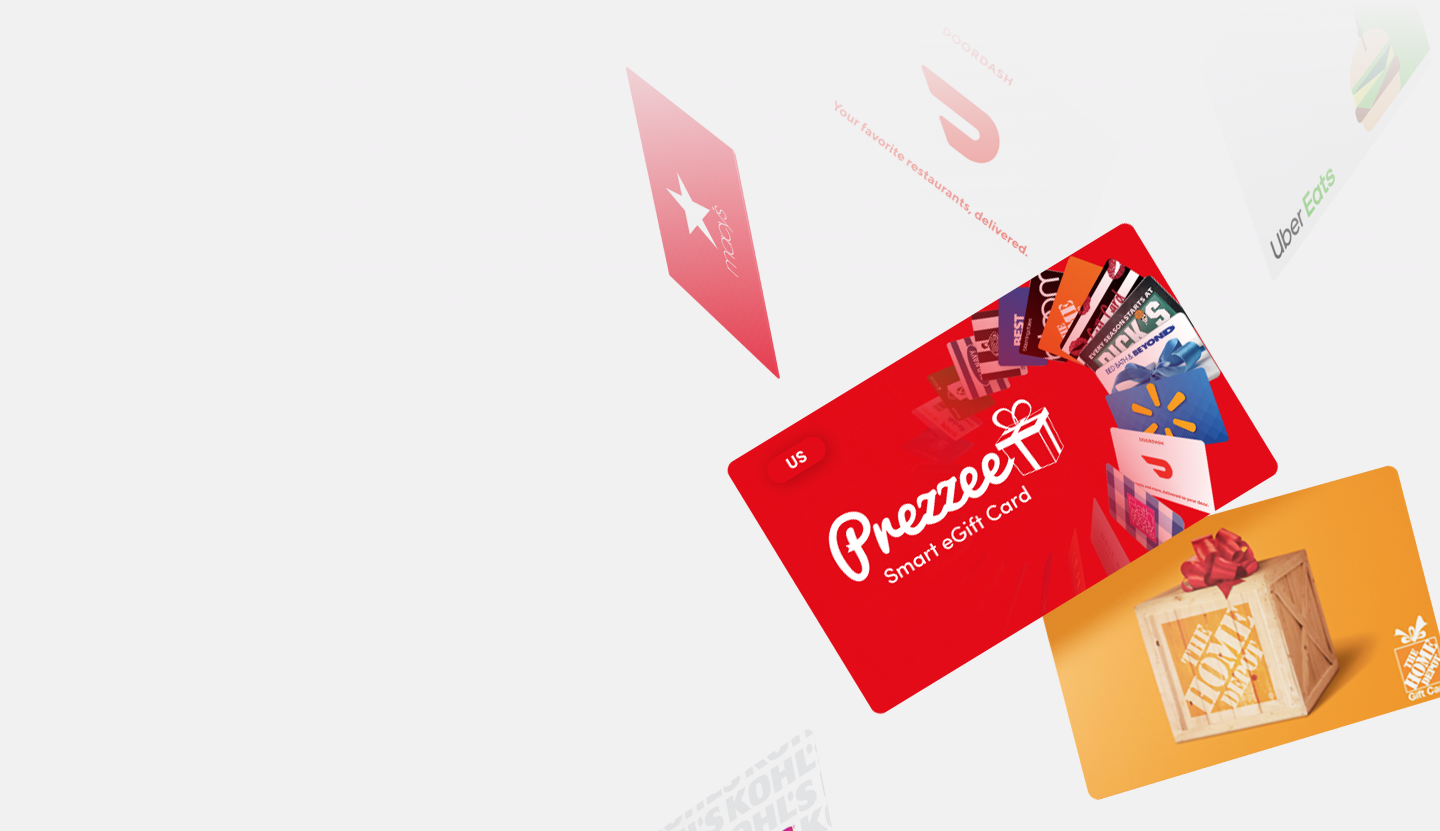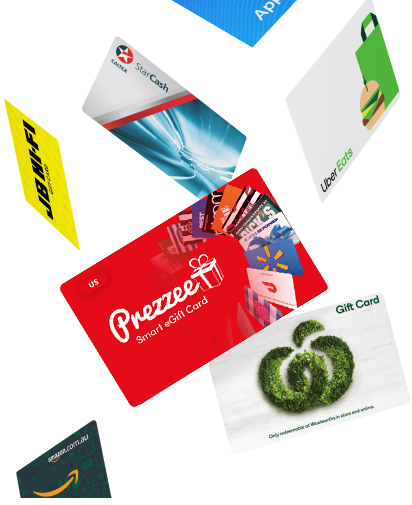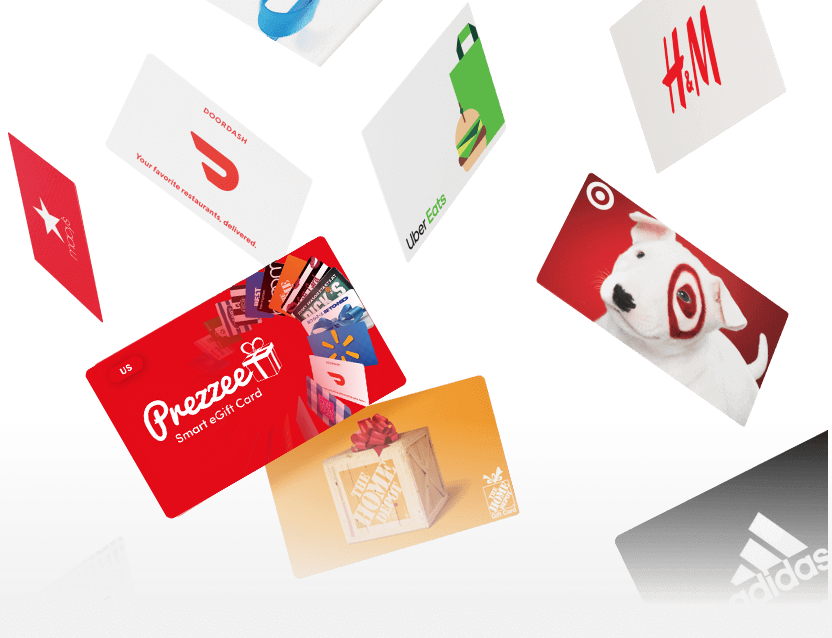 Choose your card
Select a specific card from our catalog of 300+ brands, a Prezzee Smart eGift Card that your recipients can swap for one or more of any of our cards, or create your own Smart eGift Card featuring your preferred brands from our catalog.
Personalize your gift
Create a bespoke gifting experience by adding a video or voice message and a greeting card. The Prezzee Smart eGift Card can also be co-branded with your company logo or design of choice.
Deliver and track
Send your gift individually or in bulk via email or SMS or email only, and choose to send instantly or at a scheduled time. Track the delivery status of every card sent in real time.
Highly trusted gifting & rewards
A flexible list of features to suit your business needs
Free
No additional cost to create your account
Co-brand
Personalize the Prezzee Smart eGift Card with your company's logo
Send
Unlimited eGift cards in a few simple clicks
Track
Check the status of your eGift card order in real time
Flexible payment options
Pay for orders with a credit card or wire transfer
Sustainable
A 100% digital and environmentally-friendly gift choice
Making corporate gifting easy for thousands of organizations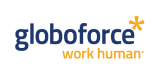 "After many years of working with traditional gift card retailers, I discovered Prezzee. It is far more cost-effective and the ease of online fulfilment means that my team now have more time to spend on actually running campaigns, rather than the administration of manual gift cards." "The variety of cards to choose from is fantastic, the ability to run back end reports which provide us with data we normally don't get with other gift card suppliers is really helpful." "They offer most, if not all, of the most popular brands found in Australia. Their platform is simple to use and the redemption process is straightforward for our members. They have been very responsive and helpful with any questions or requests." "The user-friendly Prezzee platform makes it very easy to recognise and reward customers at scale"
We've got a lot to be proud about









We've been featured in...





ussales@prezzee.com
New York
330 7th Avenue, 18th Floor New York, NY 10001
San Francisco
2 Embarcadero Center, 8th Floor, San Francisco, CA 94111
We aim to answer all inquiries within 24 hours on business days.
We are open from 9am - 5pm PT on weekdays.