Prezzee Planet Smart eGift Card
Transaction Cancelled
Your PayPal transaction was cancelled. Your PayPal account was not charged.
Choose your design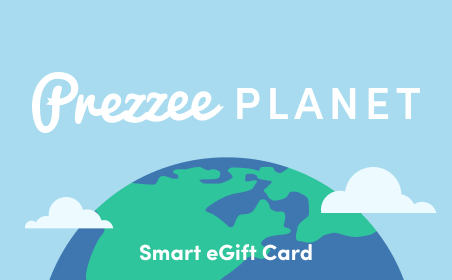 Give a Prezzee for the Planet!
Prezzee has proudly partnered with the Grow My Tree organization to have 1,001 trees planted in celebration of World Environment Day! Want to join the celebration? For the month of June, with the purchase of a Prezzee Planet Smart eGift card we will have another tree planted!
Help us reach our mission to plant as many trees as possible this month to support global reforestation efforts, all while helping to prevent millions of bits of plastic from landfills. We'd love for you to be part of our ambitious plan. Go Green!
Prezzee Planet Smart eGift Card
Select card value (USD)