Transaction Cancelled
Your PayPal transaction was cancelled. Your PayPal account was not charged.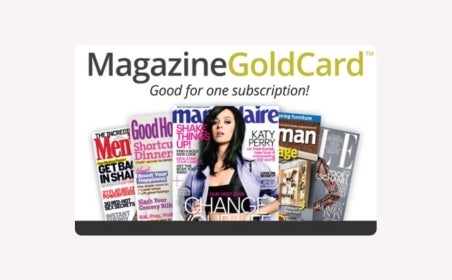 Magazine Gold eGift Card
No expiry
Each Magazine Gold Card is redeemable for one full magazine subscription. Choose from an impressive list of well-known leading magazines covering the worlds of fashion, news, sports, celebrities, music, cooking, travel, business, health, fitness, science, personal finance and literature. Select a magazine for yourself or give one as a gift. Easy online redemption. No credit card information or additional payment required. Click here to see the list of available magazines.