Transaction Cancelled
Your PayPal transaction was cancelled. Your PayPal account was not charged.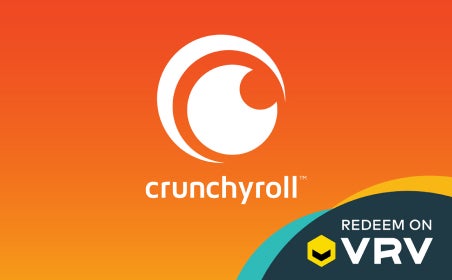 Crunchyroll on VRV eGift Card
No expiry
"Welcome to VRV, the fan-first streaming service that connects the dots between anime, sci-fi, fantasy, cartoons, and more. Watch BORUTO: NARUTO NEXT GENERATIONS and One Piece. Game on with Rick and Morty co-creator Dan Harmon's tabletop-inspired Harmon Quest. And binge Adventure Time creator Pendleton Ward's Bravest Warriors. It's all on VRV.
Enjoy first access, ad-free, to your favorite shows without using a credit card.
Already a Crunchyroll Premium Member? Link your Crunchyroll Premium Membership on VRV to Crunchyroll.com, and unlock all Crunchyroll Premium streaming benefits (simulcast, ad-free and HD viewing)."